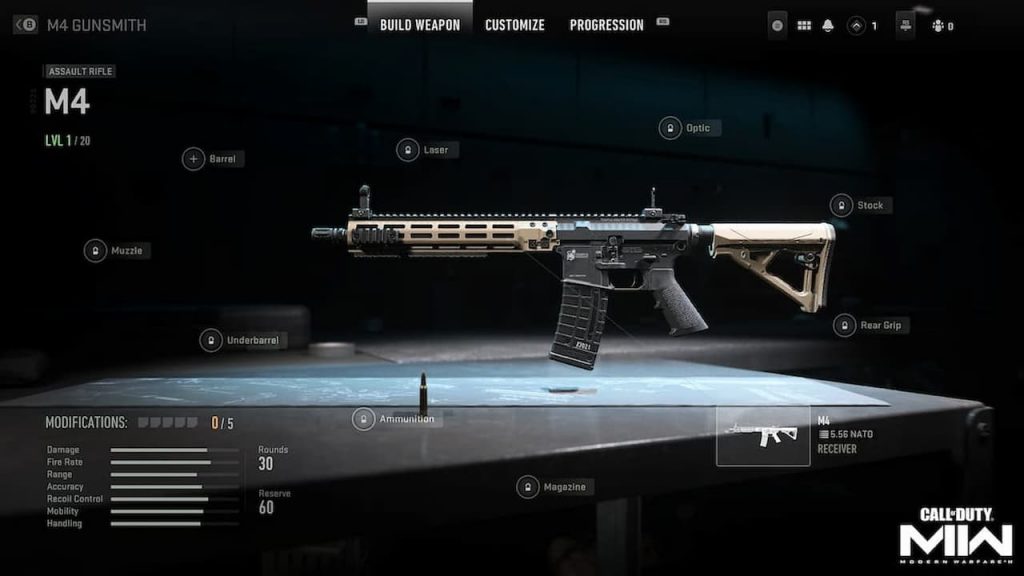 In MW2, players must upgrade their guns to get better results and have the opportunity to unlock camouflage for them. Most importantly, players must also use specific weapons to unlock others in their clan, which also means you may need to use some guns you don't need to get the guns you want. So this guide will show players how to quickly upgrade mission weapons in Modern Warfare 2. Players can also prepare enough Call of Duty: Modern Warfare 2 Points in the game.
How to upgrade any Modern Warfare 2 weapon quickly
Use Double XP
The best way to hone your weapon XP is to take advantage of any double weapon XP tokens players may get. These are most scarce at launch, but there will be some promotions and early event rewards in the game that include some weapon XP tokens. Plus, if you're a PlayStation user, you'll also be rewarded with a 25% weapon XP boost for players who party on PS4 and PS5. So play with at least one PlayStation buddy so you can make the most of your weapon upgrades.
Choose Your Playlist Wisely
Players only need to use their weapons and get kills to rank their weapons, because the playlist players choose is important. Overall, the best playlist for ranking guns is Modern Warfare 2's new Ground Warfare: Invasion mode. Invasion has more plays than the standard playlist, and the mode is filled with AI opponents, so it's an easy way to get kills.
Another trick that works very well in standard ground warfare. In standard mode, there are several domination style points on the map to capture. You can equip the weapons you want to upgrade, jump on a tank, and you can upgrade your weapons by using a carrier. This is important when you get killed in a tank and when you capture an objective point in a tank.
Multitask Grinding
Sticking with one or two weapons when upgrading your guns is usually the best way to speed things up, but not every map layout is right for every weapon. For example, Taraq is a very open ground warfare map and I don't think it's a good fit for upgrading shotguns. If you are upgrading your weapons for a camouflage mission, which means you need to upgrade all your weapons to the highest level, it is recommended that you equip a launcher as your secondary tool and clear it. In Ground Warfare, these upgrades are much faster than in the standard multiplayer mode, as mass combat offers more opportunities to shoot down enemies and you'll have plenty of vehicles to destroy.
Invasion Tips for Maximizing Killing Power
The fastest way to upgrade your weapons in Modern Warfare 2 is to use the invasion mode. Invasion is a new mode introduced in the game that allows you to play against 20 players. In addition, each team will have 20 npc's fighting alongside you. You will try to conquer different locations on the map and repel enemies. More enemies means more experience, and of course you will still need to land kills. If you are defeated, you will respawn immediately. Enemy npc's will keep appearing and you can kill them one by one, providing insane experience boosts to your weapons.
For more detailed news and guides on Call of Duty: Modern Warfare 2 please subscribe to 600pu.com.