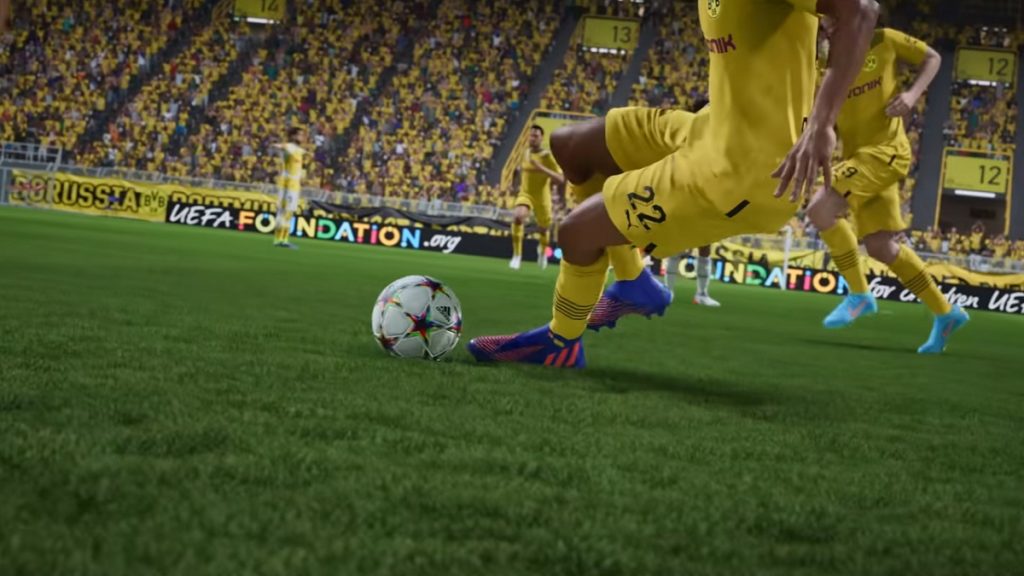 The FIFA franchise is looking for ways to change the game action for the better, as gameplay adjustments are always part of the game. In FIFA 23, players can use a variety of trick moves to open up the field and find new scoring opportunities on the pitch. New tricks are great, but the legendary Rainbow Flick trick is even more popular, so this guide will show you how to do the Rainbow Flick in FIFA 23, and players can also buy enough FIFA 23 coins in the game.
How to do Rainbow Flick in FIFA 23
The Rainbow Flick is a four-star move that is difficult for players to master, but if you are lucky enough to be able to use it well, then it will be well worth it. There are two versions of the move in FIFA 23: the simple and the advanced. The Simple Rainbow Flick is a signature skill move where a player kicks the ball over the defender's head with his back foot, and this tactic is one of the best ways to break through a defender in a one-on-one situation. For this shot, your player taps the ball with his back foot and then throws the ball messily over the defender.
Here is how to execute a simple Rainbow Flick in FIFA 23.
Flick the right analog joystick down, up, or up in FIFA 23 (available for Xbox or PlayStation)
The advanced Rainbow Flick trick is slightly more difficult, but at the same time is one of the most powerful moves in FIFA 23. If executed correctly, this skill move can help you get past any defender. To get the most out of this move, only players with higher skill levels like Mbappe, Vinicius and Neymar Jr. can attempt this move.
Here is how to perform the advanced Rainbow Flick in FIFA 23.
In FIFA 23, flick down the right analog joystick, hold and flick up (using Xbox or PlayStation)
Rainbow Flick doesn't work in every situation, instead you need to make sure your defender is trying to get to you at a fast pace. If you time it right, you can use that rush to fling the ball over your opponent's head and sprint past them.
Remember, the direction you flick the joystick is related to the direction the player is facing. If you look at the menu, you'll see that you need to flick the right joystick down once and then flick it twice, but that's not the case. When using skill moves, make sure you keep your focus on the player's position, otherwise the player won't do what you want. Once you get past the defender, throw the ball into the net.
This is the specific guide on how to do Rainbow Flick in FIFA 23. If you want to know more news and guides about FIFA 23, please keep subscribing to 600pu.com for more useful information.