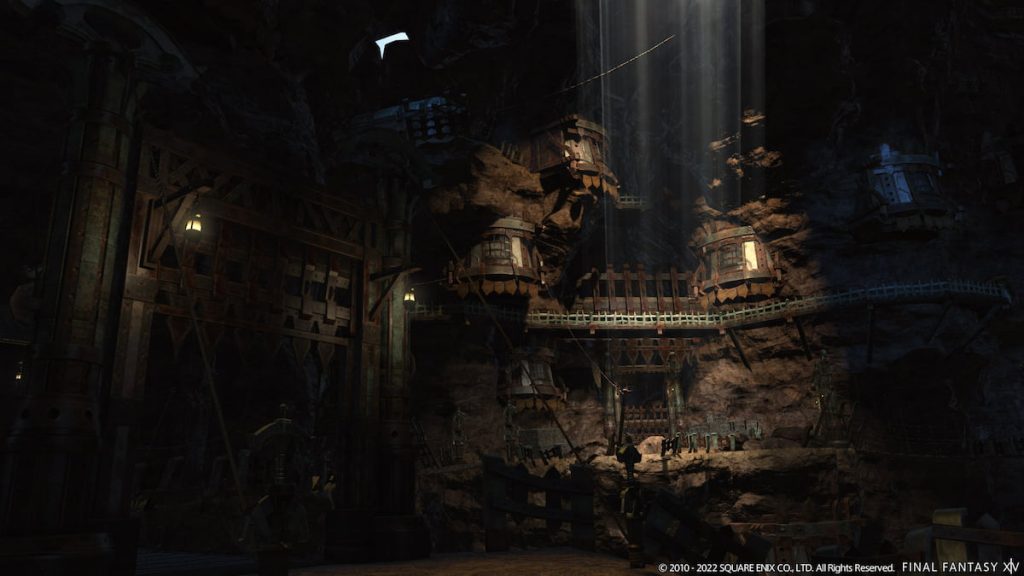 One of the main features of patch 6,25 in Final Fantasy XIV is the introduction of the first Variant Dungeon Sil'dihn Underground. Before players can enter this dungeon, they need to complete a required quest and then they can easily start this quest and players can also access this content and get rewards. So this guide will show players how to unlock Sil'dion Subterrane Variant Dungeon in Final Fantasy XIV, players can also prepare enough Final Fantasy XIV Gil in the game.
What is Variant Dungeon?
Variant Dungeon is a quest where players can work alone or in groups of up to four, and first players need at least one copy of a level 90 profession and a minimum item level of 575. A key feature of these dungeons is the branching system, which presents players with multiple routes, each containing different enemies and scenarios. Another important system is the variant work. Whenever you are in a Variant Dungeon, you have access to a set of skills to make up for the lack of one or the other job in the party.
Unlock Sil'dihn Subterrane in Final Fantasy XIV
In order to unlock the first Variant Dungeon in Final Fantasy XIV, players will need to prepare a few things. First players need to complete the Endwalker Main Quest Scenario.
You will not be able to start the Sil'dihn Subterrane quest line until Endwalker is completed. If you have completed Endwalker, you must head to Old Sharlayan.
From here, head towards the docks and talk to Osmond (X:12.0 Y:13.3). After talking to this person, you will find the NPC Shallow Moor next to you, who will provide you with the required quest "Keys to the Past".
After completing "Keys to the Past", you will be able to access this Variant Dungeon and the Variant Dungeon Finder is now available for you to use.
After unlocking the V&C Dungeon Finder, you will be able to see any unlocked dungeons there, including Criterion and Variant, and you can use it to find teams for these dungeons, or to queue up with a team or on your own. You will need to run around the dungeon to complete the mission, and then you can return to the dungeon to complete each route.
Variant dungeons are different from regular dungeons because they offer branching paths to explore the lore of that dungeon. Players can also earn various rewards from these Variant Dungeons. Additionally, players are free to complete these using a smaller party size and are not locked into a standard four-player party.
Sil'dihn Subterrane Variant Dungeon's route explained
During the Variant Dungeon, players can access new paths and new information as they choose, and there are a total of 12 paths in the Sil'dihn Subterrane Variant Dungeon that unlock entries in the Sil'dihn investigation log. While it's not difficult to find the fork into a new route moment, it's important to keep track of the choices you make along the route. At the beginning of the dungeon, players will be asked to choose from three doors. Each will open a specific route, presenting you with a situation where you need to choose from one or the other lever to open. Or you will need to choose two from a set of four. By writing down the player's options in each case, it's easy to open a new path the next time you run the same door.
This is the specific guide on how to unlock Sil'dhihn Subterrane Variant Dungeon in Final Fantasy XIV. If you want to know other latest news and guides about Final Fantasy XIV please subscribe to 600pu.com.