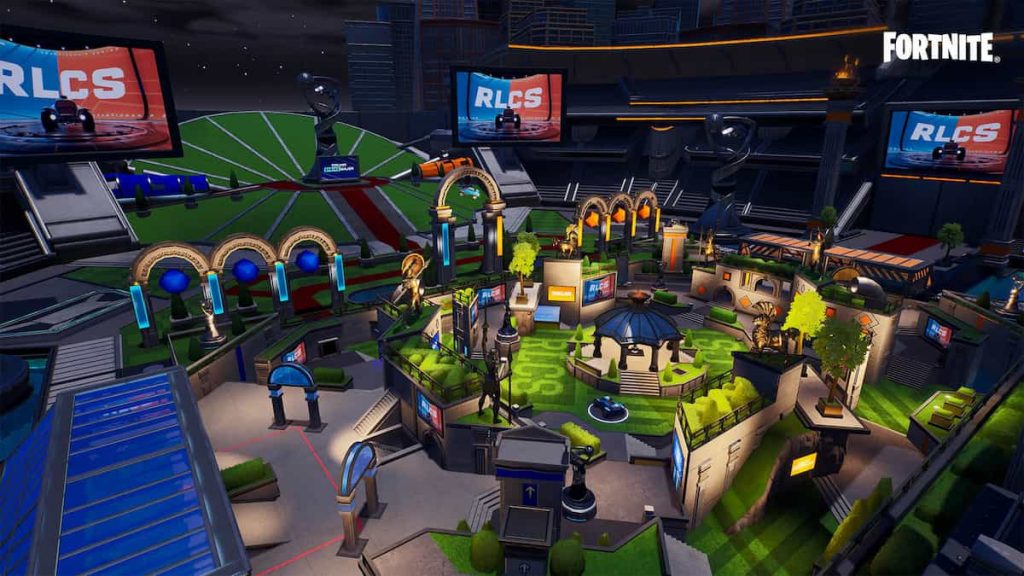 Fortnite's Rocket League Live Worlds event has already started in-game on August 9th and will end on August 14th. During this event, you must enter creative mode and access a Rocket League-themed map. So this guide will show you how to complete Rocket League field missions in Fortnite and get rewards like special backs, gliders, emotes, sprays, and more. Players can also buy cheap Fortnite V-BUCKS in the online store to help complete the mission smoothly.
How to Complete Rocket League Field Missions in Fortnite
1. The Fortnite Rocket League Live Celebration is reserved for Rocket League Live Island in Creative Mode. Players can complete these challenges to earn themed cosmetic items, for a total of four challenges from the Rocket League Quests tab. In order to complete these challenges, players need to navigate to a specific creative map and participate in some simple activities there.
2. Enter the game mode selection menu, click Island Code, and select the Fortnite game mode they want in it.
3. Then enter the code 8205-6994-2065 and press Enter.
4. The Rocket League Live map will appear on the screen, after that you have to press Play to load it.
5. After joining a match on the Rocket League Live map, you must choose a team. To do so, go through the blue or orange portal, depending on which team you want.
6. Players are free to choose any weapon provided in this room.
7. Go through the next portal, after which you'll find yourself playing in an area.
8. The Rocket League live challenge is completed in this area, and all tasks require you to either deal damage to the opponent or eliminate a certain number of players.
9. To complete Rocket League real-time missions in Fortnite, you must get 7 kills and deal 1500 damage. If you're experienced, you can do this in one game. If you lack experience, you can fill in the missing kills and damage in the next match.
Rewards for completing Rocket League in Fortnite
Successfully completing all Fortnite Rocket League Live Quests will unlock four new RLCS cosmetic items in Chapter 3 Season 3. These include new gliders and Back Bling.
Here are all the rewards for Fortnite Rocket League:
The Golden Goal Spray for eliminating three opponents.
The Regal Rocket Glider for eliminating seven opponents.
The Nice Shot! Emoticon for dealing 250 damage.
The Rocket League Trophy Back Bling for dealing 1500 damage.
That's all you need to know about how to complete the Fortnite Rocket League Live Quests, and since the event ends on August 14th, players need to get into the game as soon as possible before the event ends to complete these quests to earn free rewards . If there is more Fortnite information in the future, we will update it on the 600pu.com blog, welcome to subscribe!